Ok Thank You For The Cross!! Sending Your Perfect Son!! 
Donnie & Leonetta have been sharing the Love of Jesus through Christian Blues everywhere God opens the doors!!
Enjoy your stay! We pray you enjoy the music and photos along with stories of the road, family and Love of Jesus!!!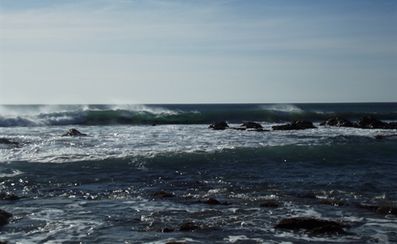 Mathew 28:19,20

Go therefore and make disciples of all the nations, baptizing them

in the name of the Father and of the Son and of the Holy Spirit,
"teaching them to observe all things that I commanded you;
and lo, I am with you always, even to the end of the age." AMEN nkjv
Our prayer is that we can share the Love of OUR FATHER with THE WORLD!!
We pray you will share with others all The Lord has done for you in your life!!
Please Pray for us as well as we seek to do the same!!
AND REMEMBER HE IS WITH US ALWAYS!!
So as Honey says "Let's Share Our Fathers Love Like Crazy
Agape Not The Worlds Way"!!
Donnie & Honey!!
Luke 10:2
Then He said unto them, "The Harvest truly is great,
but the laborers are few; therefore pray the Lord of the harvest
to send out laborers into his harvest."
We Pray you will be praying along with us for all who
are sharing the Love of Jesus daily!!
Let's Pray for Open Doors, Open Hearts and the Courage to 
Follow Wherever Our Father Leads!!
As Honey Says "If we don't Live Jesus and Share Jesus
How are they/Family Going to Know??!!"
picture taken on pacific coast Christmas 2014 as me and honey celebrated Our Lord's Birthday!!